Local churches and organizations around Augusta and the CSRA will be hosting Good Friday services on April 7 in anticipation of the upcoming Easter weekend.
Below are a list of locations that will be offering open services for anyone interested in partaking of Good Friday traditions.
Augusta:
Augusta's Saint Augustine of Canterbury Episcopal Church, located at 3321 Wheeler Road, will be hosting two Good Friday services at 12 and 7 p.m.
Restoration Ministries, a nondenominational church located at 2404 Tobacco Road, will be hosting their Good Friday service at 7 p.m.
The Vineyard Church of Augusta, located at 3126 Parrish Road, will be hosting their Good Friday service at 7 p.m.
Trinity on the Hill, a Methodist church within the Summerville neighborhood located at 1330 Monte Sano Ave, will be hosting a service in honor of Good Friday at 7 p.m.
"The gates at Augusta National open at 8 a.m. and are only 2 miles from our campus. We would love the opportunity to worship with you on Easter as we celebrate our Risen Savior," said Senior Reverend Scott Hearn on the Trinity on the Hill's website.
---
MORE: Masters Tournament Visitors Guide 2023
---
Saint Paul's Church, an Episcopal church located in downtown Augusta at 605 Reynolds St., will be hosting a Maundy Thursday service at 7 p.m. on April 6, with a children's service starting at 5:30 p.m. Their Good Friday service will begin the following day at noon; additional children services will be held at 2 p.m. and 3:30 p.m.
"On Good Friday we observe the Passion of Jesus Christ: recalling Jesus' arrest, torture, and crucifixion," said Saint Paul's website in describing their Good Friday service. "Although it is a day of great solemnity, devotion, self-examination, and prayer, it is also a day of restrained anticipation, promise and hope."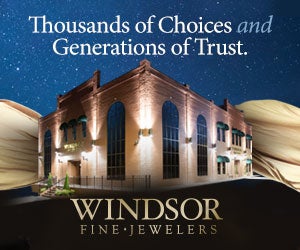 South Carolina:
The South Aiken Presbyterian Church will be hosting a 6 p.m. service on Good Friday at 1711 Whiskey Road in Aiken
The New Horizon Outreach Ministry, located at 902 Orange St. in North Augusta, will be hosting their Good Friday service at 7 p.m.
The Fellowship Baptist Church in Lexington, S.C. will be holding a Maundy service on Thursday, April 6, at 6:30 p.m., and a Friday service at 6:30 p.m. The church can be found at 4238 Augusta
A Good Friday service and communion will be held by North Road. Augusta's Sweetwater Church of God, located at 1444 Edgefield Road, starting at 7 p.m.
In Windsor, S.C., the Mount Beulah Baptist Church, located at 857 Mount Beulah Road, will be hosting several churches for their Good Friday service at 7 p.m.