The Augusta Metro Chamber will be honoring the 10 in 10 Young Professionals to Watch at a luncheon Tuesday, June 29, at the Augusta Marriott Convention Center.
"The Top 10 in 10 Young Professionals to Watch was developed in 2009 by the Augusta Metro Chamber of Commerce, in partnership with Augusta Magazine, to annually highlight ten young professionals (age 25-35) in the Augusta Region. In recognizing these individuals, the Chamber aims to expand recognition for Augusta's young professional talent throughout Georgia," according to the Augusta Metro Chamber's website.
MORE: Augusta Metro Chamber Establishes Hub for Job-Seekers and Employers
The honorees include Tianna Marie Bias, Hawk Law Group; Amber Antoinette Brantley, Solicitor General's Office; Kigwana Cherry, Pop-Up Augusta!; Becky Dearden, SME CPAs; Beth Bargeron James, Queensborough National Bank & Trust; April Henry King, April Henry King ART; Bradley King, 2KM Architects, Inc.; Eleanor Prater, Destination Augusta; Marissa L Smith, Bank of America; and Patrick Wells, Piedmont Landscape Management.
The winners are featured in the June/July issue of Augusta Magazine; they will be nominated for Georgia Trend Magazine's Top 40 under 40.
Justice Carla Wong McMillan will be the guest speaker at the luncheon. The Augusta native ia descended from Chinese immigrants who came to the Garden City a century ago. She will discuss her road to becoming a judge and the people who helped her along the way, according to a press release from the chamber.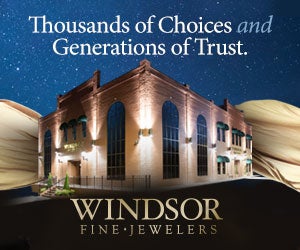 MORE: Women in Business Highlighted at Augusta Metro Chamber Meeting
McMillan was appointed to the Supreme Court of Georgia by Gov. Brian Kemp, taking office on April 10, 2020. She is the first Asian Pacific-American to serve on a state's highest court in the Southern United States.
The luncheon begins at 11:30 a.m. in the Oglethorpe Ballroom. Tickets are $35 for Chamber members and $45 for prospective members. Virtual attendance is also available. Advanced registration is required at augustametrochamber.com.
[adrotate banner="45″]