Whether or not you've had the good fortune to attend the Masters Tournament, there's one thing everyone knows: You must try the pimento cheese or egg salad sandwich.
I tend to agree, especially if you've never tried them. But the egg salad has always been a little too heavy on the mayo for me (I know, blasphemy!). And while I love the pimento cheese sandwich, sometimes I'm not in the mood for a lunch heavy on sharp cheese.
So, if you're at the tournament and scanning the menu, for sheer dining pleasure, might I suggest another option? 
---
---
Enter the classic chicken sandwich.
It's fried, so it's just as Southern. It's a gorgeous slab of breast, not too thin, not too thick. Yet it's never dry. It's seasoned beautifully all over so you don't need to add anything, not even a smear of mayo. And it comes nestled on a soft, white sesame seed bun.
I hadn't tasted its goodness for three years due to COVID-19. And I'd had the misfortune at the Augusta National Women's Amateur last year of finding, again and again, empty trays with nary a chicken sandwich in sight.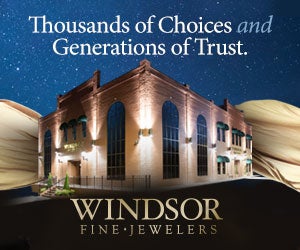 So, when I was invited to attend the practice rounds this year, I had a quest: To eat a classic chicken sandwich. But here's the thing: Although the pimento cheese and egg salad sandwiches are hailed as the most popular items (and while I recognize they are more likely to be restocked), I noticed that the classic chicken was the one item that tended to be sold out at the concession stands.
I wasn't hungry yet when we passed the concession stand just past the gift shop. And I couldn't find them near Amen Corner. But there, between holes 4 and 7, they were there. I yipped in joy.
As we walked back to hole No. 1, I peeled back the thin green paper and took my first bite. It had been chilled, so it was still a little cool. But it tasted the same as it always had, the same squishy bread, the same savory chicken. I shared it, a bit reluctantly, with my husband—but I got to enjoy the last bite.
There are plenty of other must-trys. I also love the hot BBQ sandwich, especially on a cold day that threatens rain; the sauce is sweet, but not too sweet. I also tasted the ham and cheese on rye for the first time ever, and it was awesome, each bite full of flavor. The Masters club, with its layers of ham, cheese and turkey, with a mayo-mustard dressing on that same sesame seed bun, is another great choice that holds up well on a hot day. 
---
---
You'll also want to grab a cookie or three—there's oatmeal raisin, chocolate chip or white chocolate chip pecan (my personal favorite)—or sample the peach ice cream sandwich, which made its glorious return this year.
So, truly, try everything. But for a taste of the South, if you can find it, do try the Masters' version of the classic chicken sandwich too. Just like the tournament, it's a classic for a reason.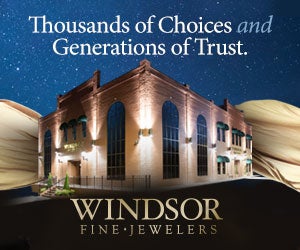 Cost
Pimento cheese and egg salad sandwiches are $1.50 each. All other sandwiches are $3. Cookies are $1.50 each, and the Georgia peach ice cream sandwich is $2.50.
Danielle Wong Moores is a local freelance writer who'll never turn down a shrimp cocktail, sushi or cheese dip. Her greatest food influences are her mom and writers MFK Fisher and Amanda Hesser. Her Dine and Dish column runs the second and fourth Fridays in The Augusta Press.