Rodriquez Dunn had been free for just 22 days when he was gunned down Saturday on B Street in Augusta.
The Augusta man had served nine years in prison for conspiracy to commit murder and robbery in the 2011 slaying of Marquette Maurice Woods (pictured below). In that case, the 32-year-old Woods was fatally shot on Aragon Drive in south Augusta. He was reportedly visiting a friend down the street from his home at the time of the shooting.
Dunn was wanted for the murder and eluded authorities for several days before his arrest. Two years later, he was allowed to plead guilty to conspiracy to commit murder, weapon possession and robbery, and Judge Jesse C. Stone sentenced him to 15 years in prison.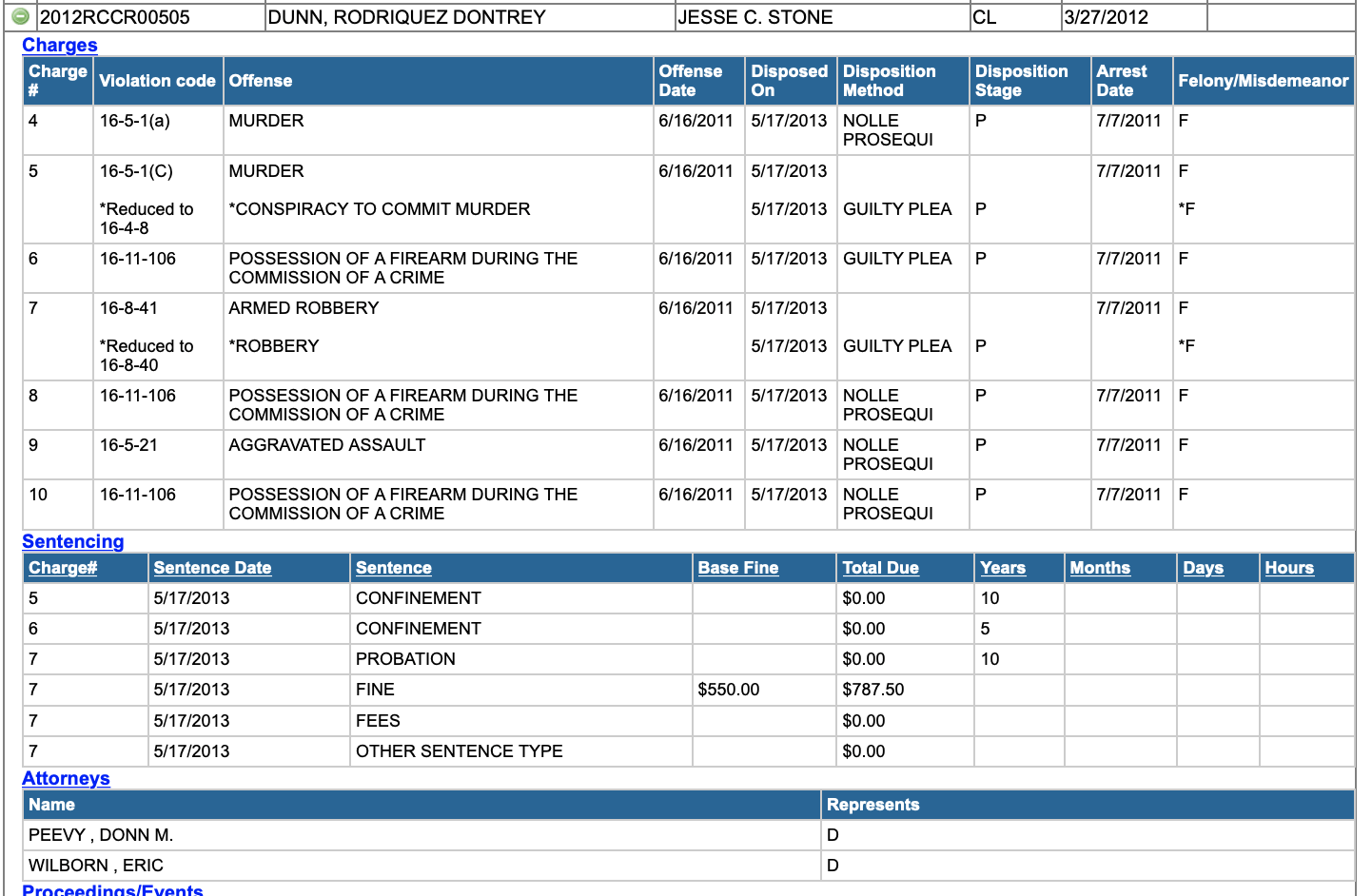 Dunn was paroled on April 1 and enjoyed freedom for just three weeks before becoming the county's sixth homicide of the month. No arrest or motive has been announced. An autopsy is scheduled at the GBI Lab.
Dunn is known as "Guapboy Trey" on Facebook, where he has been mourned by several people.
On Saturday, witnesses describe hearing gunshots in the area of Olmstead Homes, including a neighbor who said he heard two different handguns being shot.
"Almost seems like the first three shots missed and the intended target shot back and got him. Definitely two different caliber pistols," the witness said on Facebook.
Greg Rickabaugh is the Jail Report contributor for The Augusta Press. Reach him at [email protected]