After first dreaming up an idea to create a new water purifying system in 2017, local Augustan John Byrne and his two sons have tirelessly collaborated over the years to perfect a groundbreaking method that can kill over 99% of bacteria in just minutes — an ambition which they have fondly named the 'Clean Water Project.'
With backgrounds in engineering, John, David and Matt Byrne combined their different specialties, and realized one could purify water fifty times more efficiently utilizing regenerative pasteurization.
However, before the Byrnes could attack the problem and find this new solution, they first had to educate themselves and others about a wide misconception.
"You don't really need to boil water at 212 degrees," said John Byrne. "Everyone has it in their mind that they need to boil it for two minutes, but you don't. So people just waste energy."
According to reports from the World Health Organization, a water temperature of 158 degrees fahrenheit will kill 99.999% of bacteria, protozoa and viruses in less than 1 minute.
"And believe it or not, 149 degrees for five minutes kills everything as well," John Byrne added.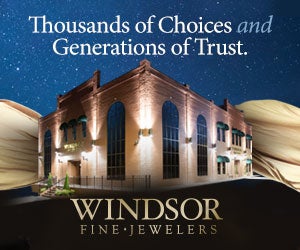 Armed with this knowledge, the family then faced the same numerous problems as many before them – creating a sustainable system that did not have the same issues as those currently in place.
Over the years a multitude of organizations have paid millions of dollars to provide intricate water filtration setups that are costly to build, complicated to repair or maintain and are a hassle to transport. In light of such predicaments, the Byrne family was committed to creating something simple, inexpensive and lightweight that could be easily provided to anyone, anywhere.
"Our primary goal is to help people in countries that have nothing," said John Byrne. "There are systems in place currently that involve chlorine and, if the right dosage isn't applied, can be extremely poisonous … and if you have filters and they break, well who's going to install and repair that?"
Using about $250,000 of their own money to innovate a newly improved and fully-patented design, the Byrnes are hoping their 23-pound system will save millions of lives across the globe, and solve people's need for safe drinking water.
According to John Byrne, in the initial process of trying to create a purification method, he learned how several present systems are typically made from expensive materials, like copper. These costly materials not only make the systems too heavy, but also lead to them being stripped and sold for parts before they can be installed, or held captive by custom offices until an astronomical "ransom" is paid.
To avert these various problems, Byrne and his sons eliminated the usage of heavy copper, the expensive filters and the poisonous chlorine; opting instead for an unexpected, but perfectly safe material.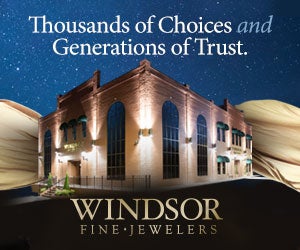 "We wanted to avoid all that, so we made a system that is made from stainless steel and polypropylene plastic … it's the safest FDA approved plastic in the world, and it has a really high melting point. For the most, it's impervious to almost anything," he said. "So now there's nothing really worth stealing. If it breaks, the parts for it can easily be bought on Amazon for less than $20 … so far, everybody has been really amazed; even the guy who did our patent was amazed."
After building over a dozen models and running various trial and error tests, the Byrne men constructed a purification system that is made from a collection of inner coils, which allow for a quick heating time and recycled energy to continue purifying incoming water. In fact, their 23-pound model can provide 375 gallons of water every 24 hours – that's enough drinking water for over 450 people.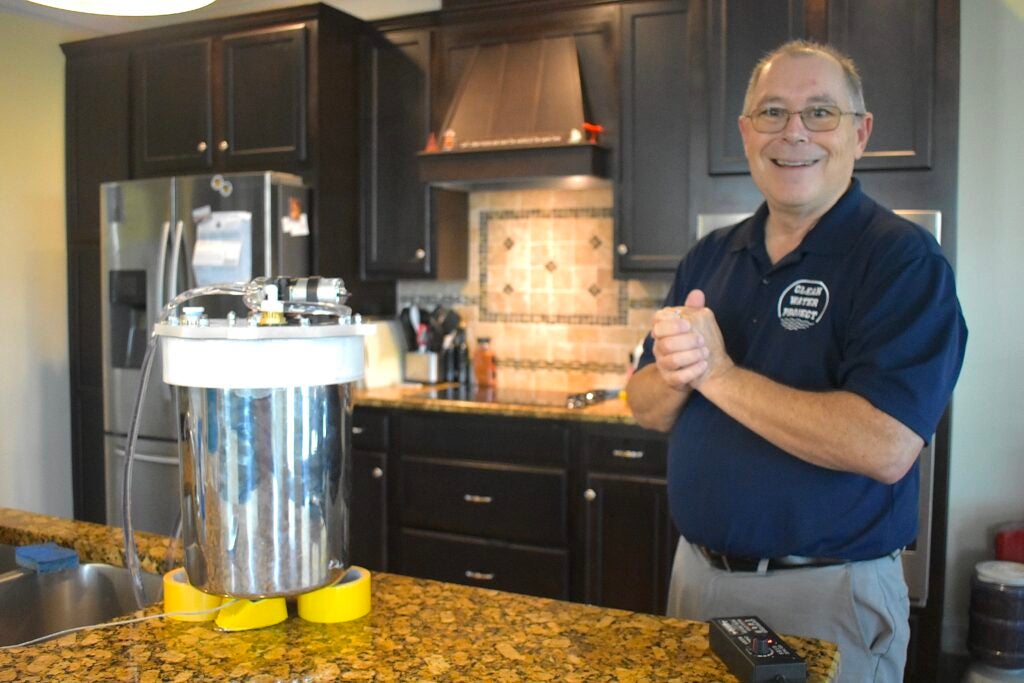 "Everything in the system is FDA approved and compliant," said John Byrne. "The pump that's in here is the same simple pump you would find in a water fountain."
Wanting to accommodate any environment, their system can work with any 110V/220V or even be solar powered. The invention also offers a 10-year lifespan, with minimal maintenance as it self-sterilizes after each use.
For all three founders, the mission was always about helping others, but along the way it also changed the lives of John's sons by allowing them to make meaningful connections and grow closer as a unit.
In the project's later phases, Matt Byrne, the youngest son, said contributing new aspects, like computer coding, allowed them to view each other as intellectual equals and partners; by tackling different areas and giving each other room to pitch in ideas, Matt Byrne realized he also had a vital role to play in creating the system, and promoting the project.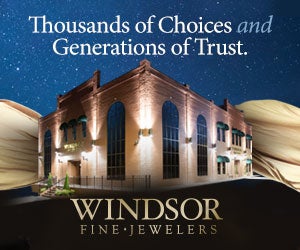 "You can always tell someone what you're doing and studying in college, but it's really different when you get to add something that they can't," he said. "It's a really interesting thing that I never thought would happen."
Continuing their work as a family over the summer, all three men will be packing up systems and traveling to various countries to give safe drinking water to those most in need. While David traveled to Zimbabwe, Matt and John Byrne will be visiting several cities in Peru; by the end of the season, they hope to have their system in at least three different continents. By visiting schools and clinics, the trio will already be changing the lives of hundreds, but they do not want to stop there.
"Our goal is to now provide it to people like the Red Cross, and people that are already doing mission trips," said John Byrne. "We don't want to reinvent that wheel; there are a lot of people out there who are already traveling to those areas and doing a great job, and we know we can't do the outreach like they can."
With a purification system that requires minimal energy input and can be scaled to meet the needs of 300 or 3,000, the Byrnes are also hoping to soon have the funds to support whole hospitals with clean water in Pakistan, as well as various South American and African countries.
"What we need now is donations and grants, because we've spent so much already in figuring everything out," said John Byrne. "We would love to have people sponsor systems, and then we can put their own company logos and stuff on them. We don't care about even having our names on it, that's not what this is about. It's about helping people … it's about making the world a better place."
To find out more or donate, visit: https://www.cleanwaterproject.org/