At least one person is dead after a fatal crash in Augusta occurred while Richmond County deputies were chasing a car Saturday night.
The crash happened at the intersection of Wrightsboro Road and Troupe Street and was captured on video by witnesses. A car erupted into flames and authorities were seen pulling someone from the burning car. Nearby, a car was on its side as witnesses stepped in to help the injured.
The Coroner's Office identified the deceased chase suspect as 50-year-old Raymond Allen of Elberton, Georgia, who was pronounced dead on the scene 9:55 p.m. An autopsy is scheduled at the GBI Lab.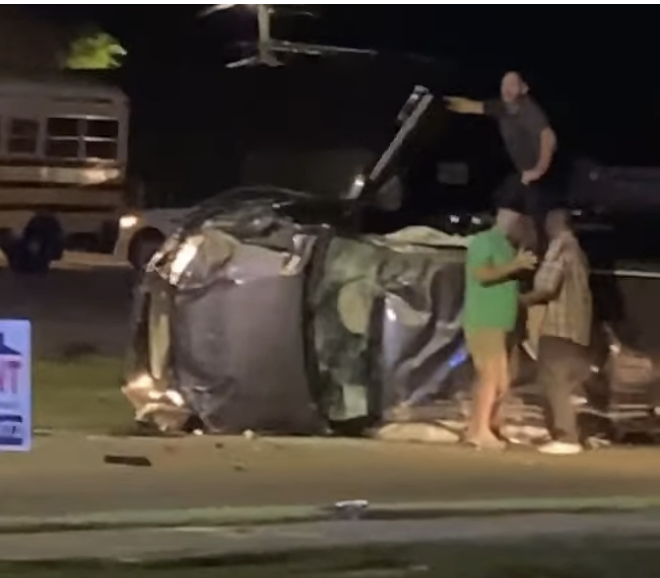 "Several other individuals have been transported to the hospital by ambulance and their conditions are unknown," sheriff's Sgt. William McCarty said late Saturday.
The Georgia State Patrol has responded to the scene at the request of the Sheriff's Office and is handling the investigation, the sergeant said.
Greg Rickabaugh is the Jail Report contributor for The Augusta Press. Reach him at [email protected]