Much of the history of what we call the "Wild Wild West," the period after the Civil War through the turn of the century, remains largely conjecture ramped up by many yarns created by Hollywood; yet, occasionally, a thread of truth might emerge.
Doc Holliday, the famous Wild West dentist, lawman, outlaw, gambler and gun fighter might have had some ties, albeit arm's length ties, to Augusta through a cousin and love interest, Martha Ann "Mattie" Holliday.
According to David Corbett of The Book Reviewer, the 1993 blockbuster movie Tombstone and fictional novels about Holliday purportedly draw inspiration from letters sent back and forth from Doc Holliday, born John Henry Holliday, and his first cousin Mattie.
In the final scene of Tombstone, Doc Holliday, portrayed by Val Kilmer, laments "I was in love once. My first cousin. She was… We were both so…She joined a convent over the affair. She was all I ever wanted."
While Augusta's famed historian Ed Cashin never wrote about a supposed affair and the wistful letters that supposedly followed, we do know that Mattie was a real woman and she spent some of her life in Augusta.
According to the stories, John Henry was born in Camden, Ga. and Mattie in Atlanta, and the two grew close in childhood and, later, a romance bloomed.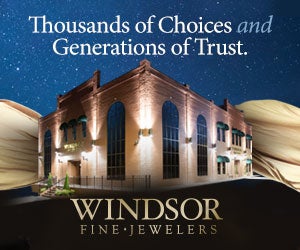 While marriage was allowed between second and third cousins in the 19th Century, hence the term "kissing cousins," having a sexual affair with a first cousin was verboten.
The lore states that the family attempted to break up the relationship by forcing Mattie join a convent where she eventually accepted a job as a teacher at Sacred Heart Church in Augusta. Changing her name to "Sister Mary," she is reported to have become the Mother Superior of the church convent.
Local historian Doug Herman has researched the Holliday family and says that Mattie did travel from Atlanta to Savannah to join the Sisters of Mercy, but the historic record does not reflect whether she might have been forced or if she chose to become a nun on her own accord.
"What we do know is that she moved to Augusta later in life and was in charge, as Mother Superior, of the convent," Herman said.
Some say that the broken romance is what caused John Henry to move west and into American folklore. However, according to the Scholarly Community Encyclopedia, it was actually a case of tuberculosis that caused Holliday to abandon his dental practice and move west because the climate helped lessen the symptoms of the disease.
Holliday would die of tuberculosis in 1887, and his final words did not reflect some unrequited love, but rather the irony that such a fierce fighter and gunslinger would not die in battle, but in bed, sick with a terrible disease.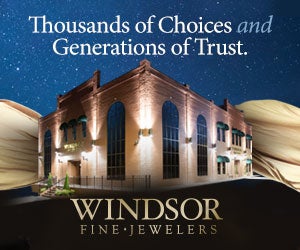 "This is funny," is what most historic sources attribute as being Holliday's last words.
Meanwhile, it appears that Mattie lived a long life cloistered in her faith, and while she likely did write letters to her cousin in Colorado, none have surfaced that have been authenticated and, likely, no real letters survive to the present day.
"This is the first I am hearing of this, but it sounds like an interesting story," Eric Montgomery of Historic Augusta said.
Both Doc Holliday and Mattie Holliday were cousins to Margaret Mitchell, and it is said that the character of Melanie in Gone With The Wind, a woman who married her cousin, was modeled after Mattie, but again, no one truly knows if that is the truth or just another yarn spun by Hollywood.
…And that is something you may not have known.
Scott Hudson is the Senior Investigative Reporter and Editorial Page Editor for The Augusta Press. Reach him at scott@theaugustapress.com